Oliver Leicht
clarinet and saxophon in o-tone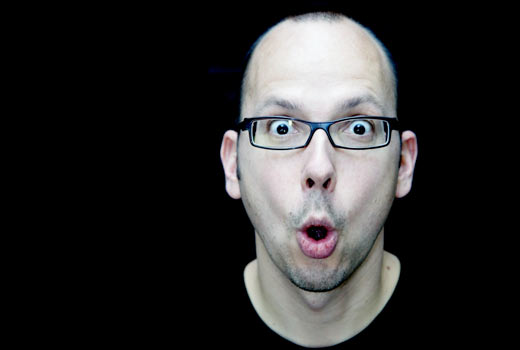 Tender ballads and unusual, complex arrangemnents - Oliver Leicht creats "sound-spaces for connoisseurs' ears." 
Der Künstler
You could easily call Oliver the head of different bands like the marvelous quartet Herrenrunde or [Acht.] His compositions for this band make up a bigger part of the program. The quartet that he founded is a group of four wonderful, musically united individuals who react to, and with one another. 
Oliver Leicht creates with his octet a broad spectrum of different sound environments ("Räume") using the extraordinary instrumentation that generates a great but subtle sound. 
Bio
born in Groß-Gerau, Germany, he studied classical clarinet and jazz saxophone in Mannheim and Cologne. For more than 20 years he's been working as a freelance musician in Cologne, Frankfurt, Germany and the world. He has played and recorded with bands like Staatstheaters Wiesbaden, Bamberger Symphonikern, Nationaltheater Mannheim, Frank Reinshagen Big Band, Ed Partyka Jazz Orchestra, Paul Kuhn Big Band, Sunday Night Orchestra, Bremen Big Band, Glenn Miller Orchestra, Marco Lackner Jazz Orchestra, Melody pour Dialogue of UNESCO, Peter Herbolzheimers Rhythm Combination & Brass, the RAdio Big Bands of NDR, WDR, RIAS and HR, [re:jazz], Niels Klein Tentett and Bob Brookmeyer´s New Art Orchestra.Since 2005 he is a member of the HR Big Band and the head of his own bands like Herrenrunde and [Acht.].