News
Riccardo Del Fra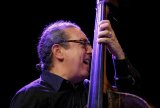 Mystery Galaxy
As part of its concert season, the Toulon Opera presents a world premiere of the famous composer and double bassist Riccardo del Fra "Mystery Galaxy".

This symphonic poem, a successful blend of jazz and classical music, will be interpreted by Riccardo del Fra with the orchesrtra of the opera of Toulon and his quintet: Matthieu Michel,tr - Rémi Fox, sax - Paul Lay, p and Ariel Tessier, dr, accompanied by the Symphony Orchestra of the Opéra de Toulon conducted by Léo Margue.

The first part will feature one of his earlier compositions, the tribute to Chet Baker "My Chet My Song".

Boulevard de Strasbourg, 83000 TOULON.

https://www.operadetoulon.fr/spectacles/symphonique-mystery-galaxy/447.htm

News
Florian Hoefner Trio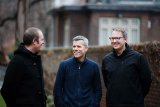 CD First Spring
Florian Hoefner's CD FIRST SPRING, released on the prestigious Alma Records label, received a nomination for Best Jazz Album 2021 from the JUNOS Awards Canada. The trio will come to Europe October 6-10 and December 3-12, 2021. Additional dates are in the works from June 6-12, 2021.

News
Stefan Schultze "System Tribe"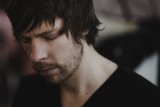 Stefan Schultze has released his first solo CD: "System Tribe" is both an impressive statement and a coherent document of Schultze's original and very contemporary composing and interpreting. Music that challenges and rewards is born this way.