News
Riccardo Del Fra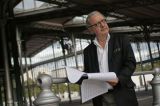 Mystery Galaxy
This symphonic composition by composer and double bassist Riccardo Del Fra is a successful blend of jazz and classical music. It is presented by Riccardo del Fra together with the participating orchestras Orchestre Symphonic de l'Opéra de Toulon, the Orchestre de Picardie, l'Orchestre de Pays de Savoie and his quintet with Matthieu Michel,tr - Rémi Fox, sax - Paul Lay, p and Ariel Tessier, dr.

23.03.2023 Amiens

24.03.2023 Chambly

26.03.2023 Monte Carlo

28.03.2023 Abbeville

30.03.2023 Soissons

31.3.2023 Noyons

News
Florian Hoefner Trio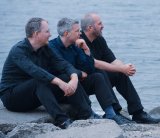 CD Desert Bloom
In this sequel to his award-winning, Juno-nominated album, "First Spring," German-Canadian pianist/composer Florian Hoefner delivers another powerhouse performance on "Desert Bloom", to be released worldwide June 3rd on Alma Records. With striking new compositions and inspired arrangements, Hoefner's hallmark lyricism and knack for suspenseful dramaturgy are on full display. With "Desert Bloom," it is clear that Hoefner has taken complete advantage of the opportunity to deepen and strengthen his compositional craft. The result is an exceptional new album.

The trio will present the new album in Europe on a tour from June 7-11 and December 1 - 9, 2023.

News
Stefan Schultze "System Tribe"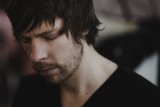 Stefan Schultze has released his first solo CD: "System Tribe" is both an impressive statement and a coherent document of Schultze's original and very contemporary composing and interpreting. Music that challenges and rewards is born this way.