News
Riccardo Del Fra - CD Release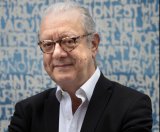 Riccardo Del Fra's new CD "Moving People" will be released on Cristal Records on Oct 19, 2018. After his successful project "My Chet My Song" Riccardo is back with an album of striking and penetrating compositions. for which he surrounded himself with refined improvisers without boundaries. Kurt Rosenwinkel as a special guest and Rémi Fox, Jan Prax, Tomasz Dabrowski, Carl-Henri Morisset and Jason Brown. The brandnew video is now online: https://www.youtube.com/watch?v=qCzZmP8P5LA

News
Stefan Schultze "System Tribe"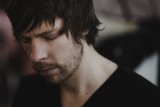 News
Efrat Alony "Händel Fast Forward"
The time has now come to record Efrat Alony's new project "Händel Fast Forward" ! The recording took place in Winterthur, Switzerland as a coproduction with the Swiss Radio. You can find music and wonderful new videos on her new website: https://handel.alony.de/de/haendel-fast-forward.html 
The lineup: Achim Kaufmann, p, Henning Sieverts, b, Heinrich Koebberling, dr 
News
Shauli Einav - new CD coming soon!
Shauli Einav has been again to the recording studio with a quintet line-up. A new album has emerged with great new compositions, beautful melodies and arrangements, a lot of energy and groove. This time Andy Hunter, tb, Tim Collin, vib, Yoni Zelnik, b & Guilhem Flouzat, dr are playing with Shauli on the new recording.