News
Defne Şahin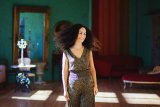 Letter to the World
I am very much looking forward to the upcoming collaboration with Defne Şahin, who are currently working on her new album "Letter to the World". First audio samples to enjoy in jazz club A-Trane in Berlin from June 29 - July 1st.

News
Riccardo Del Fra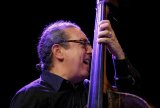 Mystery Galaxy
Riccardo Del Fra is working on a new project for symphony orchestra and jazz quintet. Mystery Galaxy is created in cooperation with 3 large orchestras in France: the l'Orchestre Symphonique de l'opéra de Toulon, the Orchestre de Picardie and de l'Orchestre des Pays de Savoie. The premiere will take place on 11.02.2022 in Toulon, the other dates will be announced.

News
Florian Hoefner Trio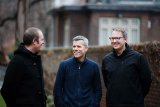 CD First Spring
Florian Hoefner's CD FIRST SPRING, released on the prestigious Alma Records label, received a nomination for Best Jazz Album 2021 from the JUNOS Awards Canada. The trio will come to Europe October 6-10 and December 3-12, 2021. Additional dates are in the works from June 6-12, 2021.

News
Stefan Schultze "System Tribe"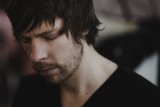 Stefan Schultze has released his first solo CD: "System Tribe" is both an impressive statement and a coherent document of Schultze's original and very contemporary composing and interpreting. Music that challenges and rewards is born this way.