News
Alone Together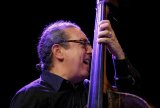 Because of the Corona virus many concerts were postponed or unfortunately had to be cancelled completely. Riccardo Del Fra had a nice idea to bridge the time without concerts: On facebook he presents his musician colleagues in a series "Alone Together": riccardodelfra

News
Florian Hoefner - CD release FIRST SPRING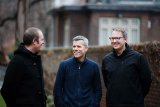 New trio of pianist Florian Hoefner
Florian Hoefner released his first trio CD on the renowned label Alma Records in September 2019 and presented FIRST SPRING on a CD release tour in Canada and Germany. He will continue with his tour in autumn 2020. Dates will be published soon.

News
Shauli Einav - CD release ANIMI
Shauli Einav has been again to the recording studio with a quintet line-up. The new album ANIMI  has emerged with great new compositions, beautful melodies and arrangements, a lot of energy and groove. It will be released on the label Berthold Records on March 15, 2019.  This time Andy Hunter, tb, Tim Collin, vib, Yoni Zelnik, b & Guilhem Flouzat, dr are playing with Shauli on the new recording. Here a short extract to listen of the piece Premonition

News
Stefan Schultze "System Tribe"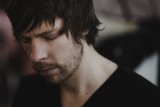 News
Efrat Alony "Händel Fast Forward"
The time has now come to record Efrat Alony's new project "Händel Fast Forward" ! The recording took place in Winterthur, Switzerland as a coproduction with the Swiss Radio. You can find music and wonderful new videos on her new website: https://handel.alony.de/de/haendel-fast-forward.html 
The lineup: Achim Kaufmann, p, Henning Sieverts, b, Heinrich Koebberling, dr